There are currently no events
2020 Fire and EMS Incidents
FIRE
EMS
JAN
38
82
FEB
24
69
MAR
APR
MAY
JUN
JUL
AUG
SEP
OCT
NOV
DEC
2019 Fire and EMS Incidents
FIRE
387
EMS
979
2018 Fire and EMS Incidents
FIRE
423
EMS
1182
Web Counters
Website Visitors
Since
June 7, 2013

Visitors Today
Jun 07, 2020

WELCOME TO THE OFFICIAL WEBSITE OF THE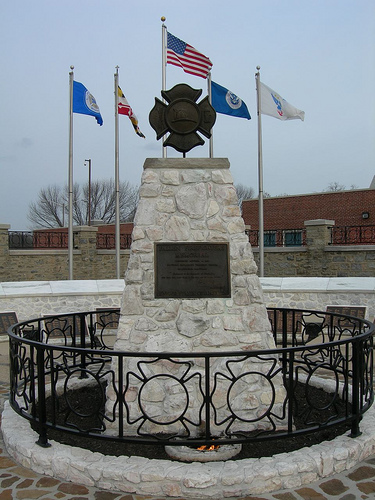 VIGILANT HOSE COMPANY
Home of the National Fire Academy
Six of Hearts Drawing
Frederick County's Original Weekly Game of Chance
Six of Hearts Jackpot
June 8th 2020 - $13,700
REGULAR BINGO events are cancelled until further notice in response to the ongoing COVID-19 pandemic. Keep an eye out to our Facebook page for updates.
VHC will be hosting a Parking Lot BINGO on Saturday, June 6th with games begining at 6PM, parking lot will open at 3PM sharp. This will follow the Wednesday afternoon format. VHC will evaluate the event afterwards and determine hosting similar parking lot events. Limited space is available on a first come, first serve basis. See our facebook page for specific information.
---
The support of the Greater Emmitsburg community and the entire national fire service has kept the Vigilant Hose Company strong since our founding in 1884. We are proud to have volunteer purchased and owned apparatus, protective clothing and all the tools and equipment to serve you. We are the principal Fire/Rescue service for the thousands of visitors and students to the National Fire Academy, Emergency Management Institute and the National Fallen Firefighters Memorial. We are the proud home to Mount St. Mary's University and Seminary and the National Shrine Grotto Lady of Lourdes. Please consider supporting our mission by donating to the Vigilant Hose Company.
GUN CALENDAR WINNERS FOR 2020 CLICK BELOW

June 1st jackpot!

Six of Hearts Returns

President Tom Ward, May 20

Six of Hearts is back! Frederick County's Fire Service Original Weekly Game of Chance returns to Emmitsburg.

We will resume the weekly drawing on Monday, June 1st at 7PM. If you played into the game the week we stopped your tickets are still valid. Some enhanced guidelines as you play:

◾️Visitors may only enter from the front of the station. The museum door (7am-8pm) or anytime the bay doors are ... (Full Story & Photos)

VHC Volunteers Place Quick Stop on House Fire

President Tom Ward, May 02

On May 2nd, shortly after 1630hrs Vigilant Hose Company units, along with numerous mutual aid companies were alerted for Box Alarm 6-1 for a reported House Fire in the 200blk of DePaul Street in Emmitsburg.

First arriving Engine 61 found a two story single family home with smoke showing from the alpha side of the structure. C6-2 (AC Brotherton) established the DePaul Street Command and requested ... (Full Story & Photos)

Spring Fling Update

President Tom Ward, March 31

Friends and Neighbors,

We hope that you are staying well and abiding to direction from federal, state and local leaders and staying at home. The Vigilant Hose Company Spring Fling Committee has made the difficult decision to CANCEL SPRING FLING 2020, which was scheduled for Saturday, May 16th 2020. While this is a difficult decision to make, the committee knows that it's the right one to make. Spring ... (Full Story & Photos)

VHC Makes Rapid Stop on Attic Fire

Secretary Tom Ward, November 03

On Sunday, November 3rd, 2019 VHC and surrounding mutual aid companies were alerted to Box 6-09 for a reported house fire in the 11200blk of Simmons Road east of Emmitsburg.

During response crews were alerted by FCECC that the homeowner was reporting smoke in the attic area of the home. First arriving A69 found nothing evident from a single family residence. E61 arrived shortly after and dropped ... (Full Story & Photos)

VHC Participates in Rural Water Supply Drill

Secretary Tom Ward, October 19

On Saturday, October 19th members of the Vigilant Hose Company along with other Battalion V (the Northern Frederick County Companies) along with other Frederick, Adams and Franklin County PA organizations participated in a rural water supply farm that was held at the Catoctin Mountain Orchards.


This training opportunity allowed VHC and allied mutual aide partners to get a solid day's training ... (Full Story & Photos)